This article covers the steps involved with connecting PayPal to Subbie:
Please also review the Additional Notes section of this article before setting up this integration.
Before you begin
Compatibility with PayPal offerings
It's important to understand PayPal offers several payment services for both subscription and non-subscription products.
Subbie supports the following PayPal payment solutions for products and services sold on a subscription basis:
Unfortunately, we don't currently support the following:
If you're using other PayPal payment solutions — or aren't sure which solution you're using — please contact us to find out if our integration will support your needs.
How your data gets from PayPal into Subbie
Getting your PayPal data into Subbie mainly involves downloading Profile IDs from PayPal and uploading them into Subbie:
You'll first need to locate and download Profile IDs for your subscriptions. PayPal sometimes refers to them as Subscription or Billing Agreement IDs, depending on the payment solution you're using. Also, the steps involved with downloading Profile IDs differ for each payment solution.
Then, you'll upload the IDs into Subbie.
From there, Subbie does the heavy lifting of importing all of the customer, subscription, and transaction data for each ID — in effect, importing your historical data from PayPal. This process can take a few hours to complete, but once it does, you'll be ready to use Subbie.
1. Create an app in PayPal
First, create a new app for Subbie in PayPal:
Log into PayPal's Developer Dashboard.
Switch to Live mode and select Create App.
Enter a name for the app (e.g., Subbie) and click Create App.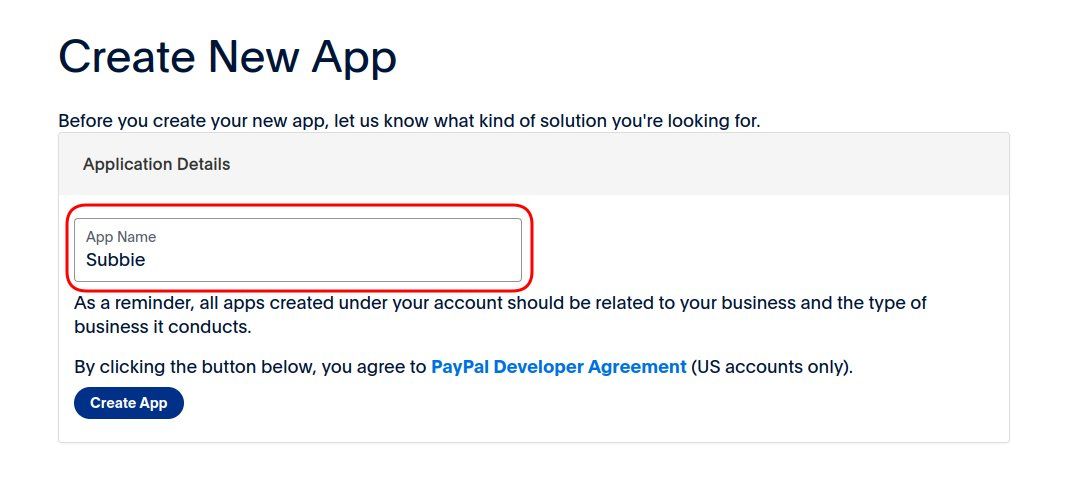 Keep the Client ID and Secret (under Live API Credentials) handy. You'll enter these into Subbie as part of creating the source for PayPal.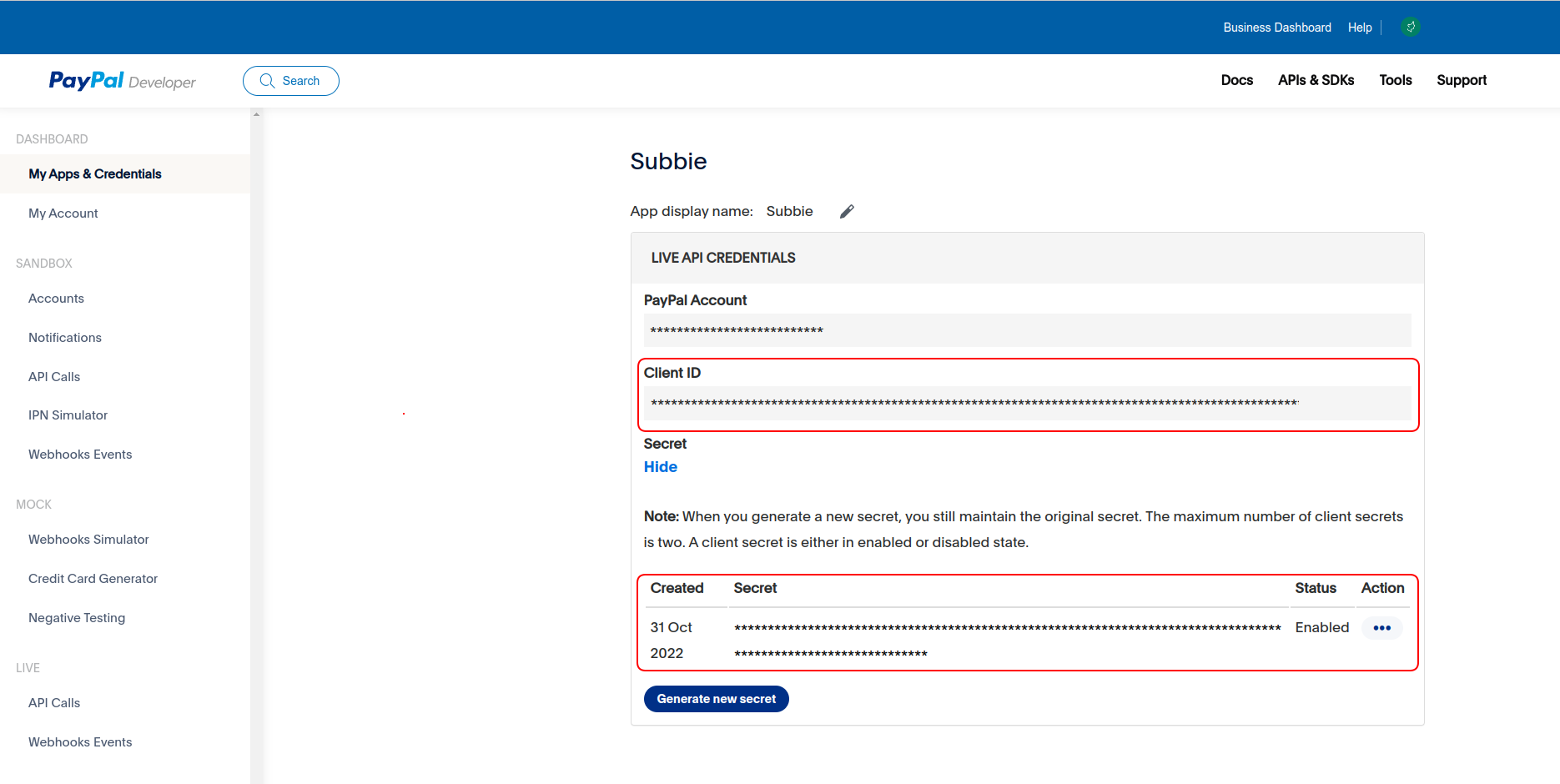 2. Add the Datasource in Subbie